Many people remember walking into their local brick-and-mortar branch as one of the foundational memories in their financial journey. Despite digital transformations taking place across the financial services industry, brick-and-mortar banks and credit unions aren't obsolete, and many people still opt for physical branches and human interaction, especially at milestones life events.
Below we'll discuss how your FI can integrate digital and in-branch experiences into a comprehensive, omnichannel marketing strategy that creates an enhanced consumer experience.
Omnichannel is integrating digital and in-branch experiences
A recent survey from GOBankingRates shows that more than one in four people, — 27% — now do their banking online. We've seen a continual increase in online account openings and mobile app downloads over the years, intensified by the pandemic. Clearly, people expect a top-notch user experience and advanced digital tools. But they also want the option to visit a branch when opening an account, getting a new card, making a large deposit, or needing advice about a milestone life event.
It's important for your bank or credit union to strengthen all forms of consumer interaction, whether digital or physical. One of the most effective ways to do this is through a comprehensive omnichannel marketing strategy that includes not just different digital channels, but your branch as well. Everyone has different preferences for how they want to communicate and interact with your organization, and by creating a fluid and cohesive experience both in-branch and online, your financial institution ensures that consumers are receiving high-quality messaging that reflects your overall mission and offerings. Below we'll discuss how your FI can integrate omnichannel marketing with your physical branch locations to create an enhanced consumer experience.
Deepen Relationships
Many community banks and credit unions pride themselves on developing strong relationships and individualized interactions with their consumers. If someone walks into your physical branch, they should immediately feel recognized and cared for. Omnichannel marketing can help financial institutions provide this same type of welcoming service to their consumers via digital channels. Marketing automation and consumer data insights strengthen your messaging to provide the personalized experiences that go hand-in-hand with consumers' branch experiences.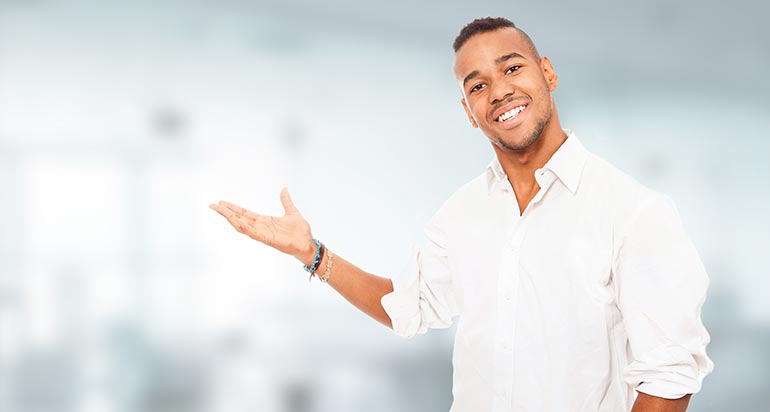 Anticipate Milestones
People may remember visiting a branch location to open a new account or seek advice on a difficult financial concept. One of the great things about omnichannel marketing and marketing automation is that your financial institution can anticipate consumers' major life events or stages by gleaning actionable insights from consumer data. If you notice an account holder has a child who is about to turn 18, or you see a maturing loan on a person's account, you may remind them to schedule a call or pay a visit to their local branch to talk through any questions or concerns they may have. This serves as a reminder that your FI is looking out for their financial needs, and you're available to help both online and offline.
Interact Seamlessly
Consumers should have a straightforward experience on their mobile apps and online banking portals. Since many consumers are acquainted with banking on their mobile devices, your brick-and-mortar branches should offer the same frictionless experience for consumers.
Rather than requiring stacks of paperwork, you can incorporate processes that reduce wait time, allow people to check in online, or pull up information on their mobile app. Most consumers can access email messaging, text alerts, and their online portal with a swift reach into their pocket.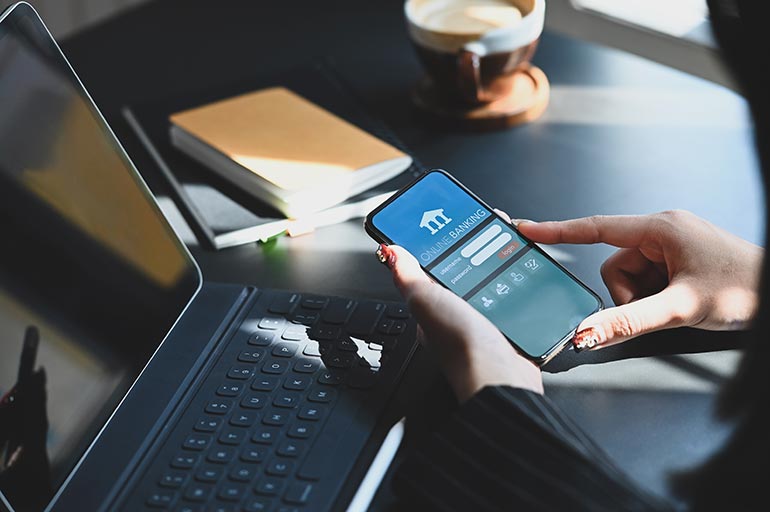 Increase Face-to-Face Time
Investing in marketing automation software creates a cohesive customer engagement strategy across all channels. Instead of poring over consumer data, omnichannel marketing helps your institution target the right people at the right time for relevant offerings. More laborious, manual tasks are automated, so your employees can focus on what matters most - your consumers' financial well-being.

By implementing omnichannel marketing and an organized consumer data system, your employees get more time back in their day. Instead of sitting at their computer desk, they can attend to the branch visitors who need financial advice or help with their account.

There are many ways to integrate omnichannel marketing into your brick-and-mortar branches. Each communication channel is an extension of the others, and consumers should witness a united front across all of your institution's messaging and channels. Investing in an enhanced digital experience helps your consumers and employees seamlessly interact with each other, both online and in-person, and strengthens consumer relationships for years to come.
Learn what Prisma's marketing automation software can do for your financial institution, and visit Prisma's blog posts for more useful marketing tips and strategies.
Image credit: Adobe Stock