Email marketing is one of the most reliable and powerful ways to connect with consumers, introduce new products, and increase conversions. Sending an email is easy, but getting them delivered, opened, read and clicked is not. That's why it is beneficial to routinely reevaluate your FI's email campaigns because they are competing with thousands of other messages in consumers' inboxes.
Whether you are onboarding a new consumer or targeting a cross-selling opportunity, email marketing is a pillar of financial marketing success. In this article, we're going back to the basics with email marketing best practices. Below we'll discuss some email marketing 101, technical tips, and other best practices your FI can implement for high-performing email marketing campaigns.
Create Responsive Emails for All Devices
Consumers are on the go, and they are reading emails on their desktop, tablet, or mobile devices. Responsive email design ensures that your content is read how it is intended on all devices, and responsive email templates are coded to fit any of your consumer's screen sizes.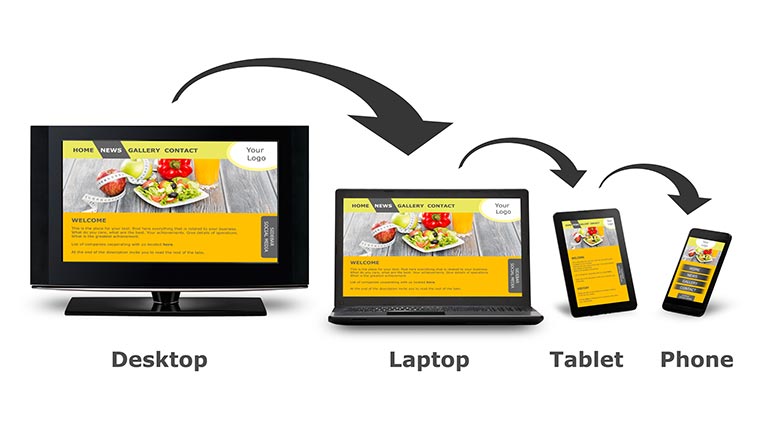 Advanced email marketing technology deals with most of the common problems associated with responsive templates, like adhering to maximum image sizes, which makes your emails display nicely on every device. When someone has to zoom out or move the screen horizontally to read the full email, it deflates the user experience. Your emails' readability should be device-agnostic, and this requires attention to detail on font sizes, imagery, hyperlinks, and viewing capability.
Write Captivating Subject Lines and Preheader Text
When consumers are scrolling through their email inbox, what they see at first glance can either grab or lose their attention. To optimize their email experience, you can focus on your subject lines and preview text. Consumers read many emails on their mobile devices, so there isn't as much room for lengthy subject lines. Your subject line should be enticing, concise, and convey the general message of your email.
Writing a captivating subject line is important, but it's also worth mentioning what not to write. An overuse of exclamation points or capitalized words can trigger spam filters. Also, a trusted financial institution wouldn't use pushy phrases, create a sense of urgency or fear, or include superlatives such as amazing or perfect in their subject lines to engage with consumers. Your email's content and financial tools can grab attention on their own without any additional emojis or over-the-top punctuation necessary.
Preheader text is a beneficial supplement to your email's subject line. The first introductory sentences displayed in consumers' inboxes are a great way to win over their attention while giving readers a reason to open and engage with your email.
Segment and Target
Consumer interest has moved beyond cookie-cutter messaging, and people can tell if an email is overly generic. People will be much more likely to engage with your campaigns if the email speaks to their financial situation. One of the benefits of modern email marketing is that you don't have to send an email to everyone on your contact list.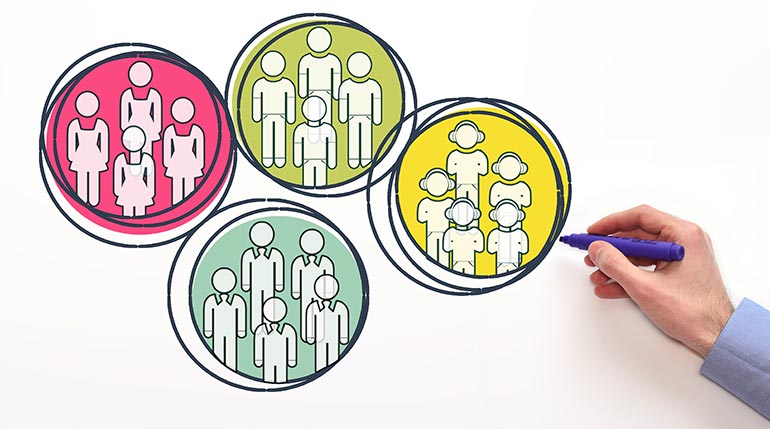 To increase conversions, you can implement powerful segmentation or trigger campaigns resulting from a specific consumer action or event. We've discussed 21st-century approaches to segmentation, including consumer journey phases, life stages, and other factors. Your email list will become more specific and accurate, and recipients are more likely to appreciate what you're offering.
Make It Personal
In addition to segmentation, it's also beneficial to personalize emails. Your customers/members are a critical part of your institution, and using "Dear member" or "Dear customer" automatically reads as a mass-marketed message without much additional thought put into it. Adding a personalization factor as small as someone's name can catch a consumer's eye, and it signals that the email contains relevant information written specifically for them.
If you want to go beyond a personalized greeting, software like Prisma's allows you to customize the content within your email as well. You can create unique messages based on personalization fields such as APR, credit limit, banker or branch name, and custom images. This additional customization ensures messages are sent to the right consumers who are able to participate in specific programs or offers.
Make It Worth Reading
Without a doubt, your email should be something you would open and read yourself. All of your financial institution's content — whether it be emails, articles, or social media posts — contributes to the overall perception and voice of your brand. No one likes an unnecessarily long or gimmicky email, so you should follow your instinct when it comes to crafting each message.

The goal is to benefit the consumer, and emails are a great method to deliver educational resources, payment reminders, loyalty program perks, and new product/service promotions. Using a platform, such as Prisma Campaigns, that supports and encourages these best practices makes it easier for FIs to carry out messaging priorities all within an optimized email.
Test, Test, Test
Once you've written and programmed your email's content, sending a test email allows you to spot any flaws from a consumer's viewpoint. There are a few technicalities that are important to catch before you press send, such as adding alt text for images that may have issues loading or adjusting the pixel width. Once you've viewed your email on various devices, you can fix any remaining issues including font sizes, broken links, and any display issues you didn't catch beforehand.
After you craft a near-perfect email, it can't hurt to conduct A/B testing. By testing different subject lines, image selections, or CTA placements, you can improve open and click rates.
Count the Right Metrics
Today's privacy policies are changing the way that emails are handled, and this affects how open rate and click rate metrics are being reported. Some companies automatically open every email and click its links to make sure the links are safe, and marketers can't avoid counting that as an open and a click. For example, if you send an auto-loan email, your ultimate metrics won't likely reflect how many people opened and clicked it, and the metrics will be the core's information of how many people submitted a loan request.
The ability to tie your emails with conversion results is a marketer's life-long dream, and with systems like Prisma that can easily consume information from the core, that dream is closer in reach than ever. Email marketing is still a reliable method of messaging, but it's important to recognize the impact of these privacy policies.
Image credit: Adobe Stock