We are just back from beautiful Ft Lauderdale, where we attended and sponsored the Trellance Conference. Titled "Beyond Data: What to Do with It?", the conference brought together industry leaders and experts to explore the crucial role of data in driving growth in 2024 and beyond.
Here is a recap of the event and some of the main takeaways from the sessions.

Embracing Personalization for Member Loyalty
In today's digital landscape, where physical branches are no longer the primary touchpoint for consumers, organizations face the challenge of deepening member loyalty in a virtual environment. How can credit unions make their members feel understood and cater to their individual needs? While there may be many answers to this question, all of them inevitably include data, personalization, and automation.
One of the key takeaways from the conference was the importance of achieving data quality. To offer personalized experiences and services, credit unions must have accurate and reliable data. Without reliable data, organizations cannot effectively understand their members' needs and provide tailored solutions.
The conference was also a great networking opportunity, allowing attendees to reconnect after two years without events due to the pandemic. Credit union representatives had the chance to catch up with colleagues and providers. We had a chance to spend time with our current clients, like Star One Credit Union, as well as partners like QCash. These interactions build upon the relationships we develop virtually and offer valuable insights into the challenges faced by credit unions and the innovative strategies they employ to overcome them.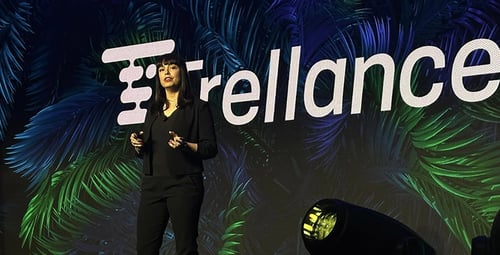 Highlighting the event were the sessions presented by Lital Marom, Innovation Strategist & Visionary, Scott Bloom, Comedian and Television Personality and Ambassador Sullenberger, Safety Advocate, Author and Pilot. Their talks were warm and rich in messages of empathy and resilience, as well as fresh perspectives. Attendees left feeling motivated and energized, inspired to embrace change and adapt to the evolving landscape of the financial industry.
The Conference also featured a breakout session titled "Leveraging Data for Hyper-Personalized Experiences," in which Prisma Campaigns participated alongside Paolo Teotino from Trellance, Paula Tompkins from ChannelNet, Glenn Bailey from Mediawide, and Amy McGraw from Tropical Financial Credit Union. The discussion revolved around how credit unions are harnessing data to deliver hyper-personalized experiences.
We showcased our expertise in marketing automation and demonstrated how our platform empowers credit unions to leverage data-driven insights for targeted and relevant member experiences. By combining data from multiple sources, credit unions can gain a comprehensive understanding of their members' preferences, behaviors, and needs. This enables them to create personalized marketing campaigns that resonate with their members and drive engagement and loyalty.
The overall experience was enhanced by the well-chosen venue and the perfect springtime weather, which made it easy for everyone to have a great time at the Marriott Fort Lauderdale at Harbor Beach, FL.
Last but not least, a shout-out to Trellance's marketing department, the organizers of the conference. Their meticulous planning and dedication resulted in a well-executed event that everyone will look forward to returning to.
Image credit: Trellance & Prisma Campaigns