Financial institutions and their marketing teams should have one goal in mind: to improve their consumers' financial well-being. Discussing finances can cause feelings of vulnerability and discomfort, and it is the job of the financial institution to create a safe environment for their members/customers.
When you go through a fast-food restaurant's drive-through, you might hear, "Do you want fries or a drink with that?" The action of bundling or adding items to complement what you've already purchased is cross-selling in its purest form. However, advising on financial tools takes more sensitivity and effort than selling a hamburger and fries.
Financial institutions offer numerous products and services, but each person has different needs. Here's what researchers found that consumers want from their bank or credit union:
In a Forrester Consulting study1, researchers found that 72% of consumers wanted to work with a credit union or bank that "understands and speaks to what's happening in their lives at that moment". Effective cross-selling evolves from:
strong relationships
listening to needs
possessing in-depth product knowledge.
To retain existing members/customers or attract new ones, FIs should employ these cross-selling methods to build mutually beneficial long-term relationships.
Ways to Effectively Cross-Sell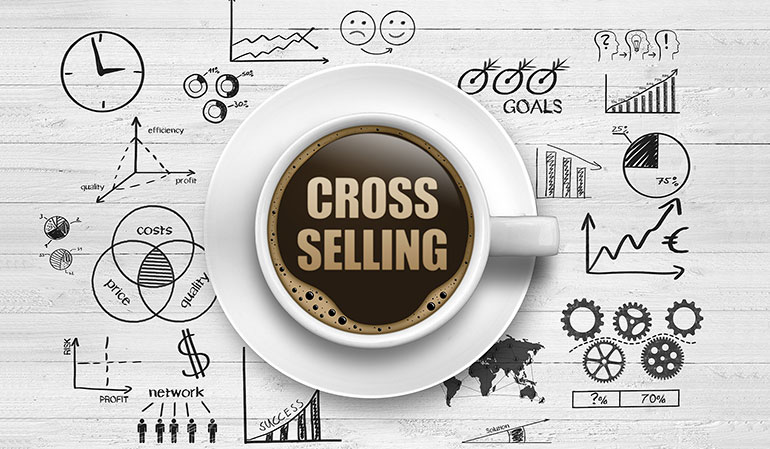 1. Focus on Building Trust
As we said earlier, some people are sensitive to discussing finances. It's important to focus on understanding your members/customers first. By taking the appropriate time to build a strong foundation, you gain a clearer idea of their needs. People will be more inclined to listen about additional useful products after they develop a trusted relationship with you, and you will be able to showcase offerings that best benefit their current financial situation.
2. Create a Member/Customer-Centric Strategy
The member/customer relationship should be the focus of your business. Whether they are in the onboarding phase or loyal over their lifetime, your consumers should receive a personalized experience through relevant, helpful information on your offerings. They shouldn't feel forced into a decision, and the cross-selling process also shouldn't feel like a gimmick to purchase the more expensive, newer "next best thing."
3. Invest in Loyalty
Credit unions and banks can conduct primary research on their most loyal and engaged members/customers' needs and offer complementary products and services based on their discoveries. Some FIs choose to expand their horizons and look for new members/customers that share similar characteristics to their most engaged ones. FIs still attract and effectively cross-sell to new people, but it's important to invest time and resources into those who have shown loyalty to your products and services.
4. Utilize Data Insights
Financial institutions hold a vast amount of member/customer data, and data insights are driving the future of finance. FIs can segment based on data, access transactional data that conveys spending habits, and also see the point where someone stopped filling out a loan application. The use of modern technology aids in targeting more precisely, and it enables FIs to cross-sell based on members/customers' needs.
5. Think About Tone
The tone of your messaging matters. If people feel that their choice was based on fear or a desire to end repetitive communication, this is poor cross-selling practice. During a cross-selling conversation, FIs should have a professional, helpful tone that comes from a place of education, assistance, and overall financial wellness.
6. Showcase Strong Product Knowledge
Financial institution leaders are responsible for carving out time to train employees on product knowledge. With extensive knowledge of your FI's offerings, marketers instinctively know which product or service would best suit a customer/member's needs while cross-selling. Strong product knowledge will make cross-selling more straightforward for both parties.
7. Respond to Feedback
Customer experience holds immense value at credit unions and banks. People give honest feedback, and FIs should pay attention to dissatisfied consumers and avoid cross-selling before alleviating the problem. Credit unions and banks use both positive and negative feedback to improve, and by paying attention to their customers/members they can effectively cross-sell at the right time.
8. Communicate Through Different Channels
People have distinct needs and messaging preferences. They can't respond to a cross-sell offer if they never see, read, or hear about it from your financial institution. This is why it's important to communicate across multiple channels because people will respond to different forms of messaging (whether it be SMS text, email, phone calls, direct mail, a banner on your website or even your mobile app).
9. Avoid Continual Communication If There's No Interest
In the world of digital communication, consumers face information overload. Credit unions and banks should promote helpful financial tools, but they also shouldn't exhaust their members and customers through communication on multiple channels and multiple times a day. Cross-selling isn't a generic, blanket effort for your entire consumer base, and tailoring products and services to specific audiences creates a more meaningful cross-selling practice.
Cross-Selling That Your Audience Will Appreciate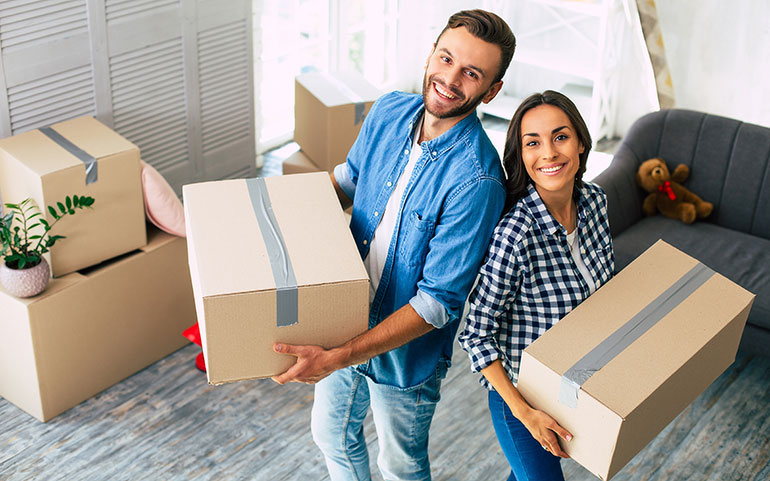 Effective cross-selling builds lasting relationships. When done correctly, it adds value to the lives of your consumers. But in order to be respectful in your communication and resourceful in what you provide, planning is critical. Credit unions and banks should ask questions, understand pain points, and seek to understand their consumers' needs beyond birthdays or milestones. To reach this point, it takes time, effort, and training on your FI's products and services. Cross-selling is productive when FIs truly know their members and customers, and they can advise them on products and services that align with their current financial situation.
Image credit: Adobe Stock