Just like the right tools make a difficult job easier, the wrong tools make a simple job impossible.
But that's easier said than done when it comes to choosing tools for marketing, something that most banks and credit unions have to do in order to continue improving the customer experience in today's technological landscape.
Financial institutions require a marketing automation platform that understands their industry-specific needs.
This guide will help you understand which features and capabilities FIs should look for when making their marketing platform choice to ensure it is agile, adaptable, and secure.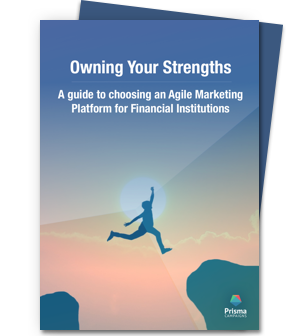 ---
Having a product designed specifically for financial institutions can help you double conversions. Prisma Campaigns is at work at small to mid-sized banks and credit unions, including one of nation's top 10 with real results to show for it. Want to know how we can help you?


Image credit: Prisma Campaigns and Unsplash