Recently, we had the opportunity to attend the CUNA Digital Marketing School in Phoenix, AZ as both a speaker and sponsor. Having participated in a virtual version of the school during the pandemic, being in person felt great! We were positively surprised to see that there was a significant virtual audience as well, who actively participated in chats and watched talks in real-time.
This is a school, rather than a traditional conference, so it is educational in nature and brings together an amazing crowd of credit union professionals eager to learn more about current marketing trends and exchange best practices.
Talks were in-depth and insightful, with practical advice attendees could immediately apply to their jobs. Topics included the latest trends in digital marketing, social media, data analytics, and of course, automation and AI. The attendance had an interesting mix of small and large CUs and not only marketing people but also CEOs, CFOs, and technical roles as well. This diversity provided a rich opportunity to exchange ideas and perspectives.
One of the most interesting conversations we had was about how technology can provide additional value to members and increase a CU's bottom line. Another topic that generated a lot of interest in the audience was data-driven automation of processes that provide more efficiency and free up some time to try new things.
In our breakout session, titled Beyond the basics of Marketing Automation, we shared some real-world examples of omnichannel campaigns, hyper-targeting, deeper personalization and automation for non-marketing scenarios, to encourage our audience to implement these strategies in their own organizations. Overall, the session was a great opportunity for credit union marketers to learn about advanced marketing automation techniques and how to use them effectively.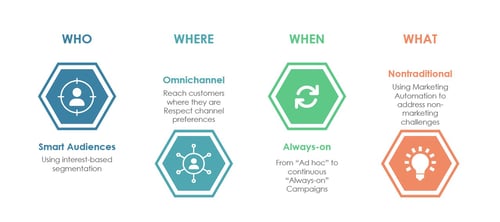 Last but not least, AI was a hot topic, and everyone wanted to hear insights on how this can make our jobs easier. The audience was engaged, and many questions were asked, confirming this is an area where many CUs are looking to improve.
On a personal note, visiting Phoenix is always exciting, with high temperatures guaranteed and lots of sightseeing. The city has so much to offer, and it was great to have some free time to explore the area.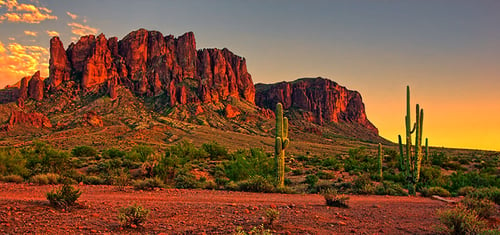 Overall, the CUNA Digital Marketing School was an excellent event, and we were grateful to be a part of it. We love learning and always come back from events with new insights and ideas about how we can help CUs to achieve their marketing goals through the use of technology and automation. We look forward to attending future events and continuing the conversation with marketing professionals in the CU industry.
Image credit: Trellance & Prisma Campaigns