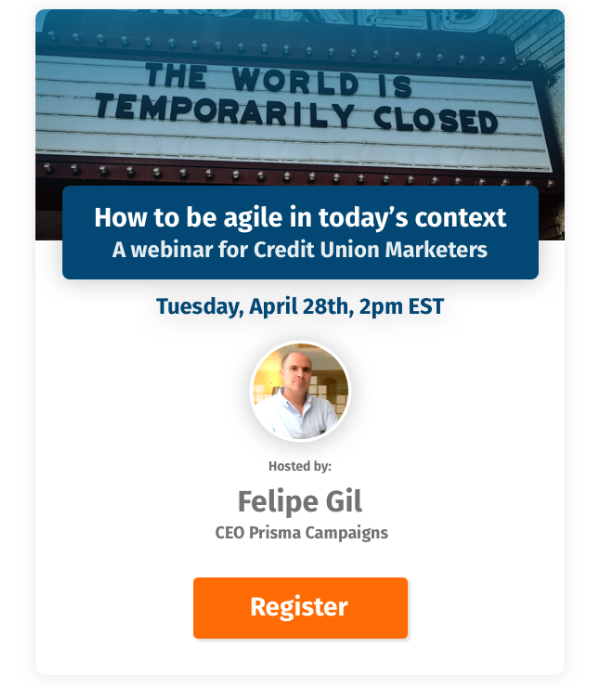 We get it.
You're working from home with less access to the people and resources you're used to, yet having to execute faster than before.
Painstakingly-planned out campaigns have been thrown out the window because we're in uncharted territories and must start new initiatives that align to a context that keeps changing.
If this sounds like your life right now, you're not alone.
Grab a coffee and come chat with us.
In this webinar, we'll share actionable insights to help your team navigate today's evolving challenges and take advantage of opportunities created by the current context.
And, if you have any burning questions about marketing during a pandemic you'd like to have answered during the webinar, please contact us so we can include them in the conversation.
Image credits: Prisma Campaigns, Unsplash