Though the pandemic is not over yet, at three months in it feels appropriate to pause and summarize learnings and opportunities of the crisis thus far.

In this post, we'll explore the trends we can't afford to ignore, and chart a course in this new direction.

1. Marketing must own the entire multi-channel experience




Marketing's shift - from brand stewardship and messaging to customer experience - started years ago, but it intensified as COVID-19 hit and digital became the only channel. Here are a few examples of what we've been seeing:
The need to incorporate multiple touchpoints (beyond sales), across different channels became imperative.

Human-based interactions and the services delivered through brick-and-mortar branches were hampered, while digital channels gained relevance for customers and institutions alike.

Providers of tech solutions for FI marketers stepped up to occupy a very important role, as an enabler of multi-channel, highly segmented and complex communications and transactions, which is a key capability for not only marketing, but also for operations and business intelligence.
2. Technology and marketing are driving operational efficiency
Once the pandemic arrived, people and the technological stack had to adapt to solve operational issues in an agile way. Teams who manage the digital channels (and are well-versed in marketing), now needed to speak "operational-ese." The channels themselves had to be programmed to handle scenarios that were historically solved by branches (either because clients preferred it that way, or because there was seemingly no digital alternative).

A primary example of this was with account opening.
End-to-end digital account opening is something that most banks and credit unions weren't able to support (save for top banks or challengers). Some who attempted to offer it provided a clunky web experience that led to high abandonment rates for applicants. Others still had a partial process online with in-person id verification and signature, which defeated the purpose.

The bottom line is, with lobbies closed, FIs aren't able to acquire new customers where there's demand (hence the initial standstill when the pandemic hit). This issue was compounded when the relief packages started to roll out and many unbanked people and small businesses needed new accounts. As an aside - we worked with a bank outside of the US that had to open 80,000 accounts in a matter of weeks. No one was ready for this. Imagine what a responsibility for the teams!
3. An agile mindset is key when dealing with uncertainty
FIs are being forced into a crash-course in agility. In particular, they're needing to find creative ways to reduce time-to-market to create/adapt new products and services that meet the needs generated by COVID-19.

For example, some products (like emergency loans) already existed, but not as a seamless, scalable, fully digital experience. So, they required adaptation. Others might be brand new offerings, as unique as the context, which had to be designed from the ground up and made available in record time (like in branch appointment scheduling and queue management).

Because there is no time to plan things meticulously and launch it with a bang - iterating is the only way to go.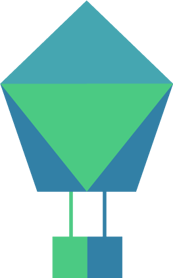 A New Way Forward

Marketing platform vendors who want to bring value to their clients need to excel from a technology perspective and understand the business needs that are driving technology requirements.

Let's break down the process of marketing new offers to members and clients:

Step 1: Meeting Members Where They Are
Non-financial digital experiences (think Amazon and Netflix) have led end-users to believe that it's simple to deliver the right message where members are.

It's more complicated than it looks, but to meet this member expectation FIs must deeply improve capabilities and determine:
What

to say to

whom

- FIs can make a message relevant by leveraging their existing member data. This requires data analytics and segmentation capabilities, combined with the ability to show members what is known about them by customizing the copy, the artwork, and the delivery choices. As such, a marketing platform has to offer ways to connect to data sources so campaigns can be segmented, and it must have tools built-in to empower business users to make campaign variations.

When

to communicate - FIs must orchestrate messages based on the relevance to each member, the institution's priorities, and communication preferences and policies. For this reason, a marketing platform must have capabilities to time, prioritize and orchestrate campaigns. Better yet? When a platform has different modes of prioritizing campaigns, such as category-based, random, or fully custom/manual.

Where

to communicate - FIs need to decide which channel in which to push every message, and how to make the experience seamless across all channels. What members say and do in one channel (be it a "learn more" or a "dismiss") must be reflected in another channel. This is especially hard for FIs, as it's common for channels to exist in silos. A marketing platform needs to understand and work around that reality. By connecting all channels into an open platform FIs can not only manage separate channels from a single place, but also make the experience consistent for the user.

Step 2: Conversions through digital workflows

To convert members, FIs must create seamless workflows using funnels that are digital from end-to-end. These customer journeys should cover a wide variety of conversion scenarios, from simple (e.g. redirect) to complex (e.g. data capture sequences and landing pages). And, to make it 100% digital, FIs will need to pull together capabilities like digital signature, id verification, automated follow up on abandoned processes, and queue management.

FIs will need to integrate real-time with internal and external systems within the technology stack, so they can call into their data sources, core, CRM, etc., in order to solve the more complex processes. Some tips on designing customer journeys:
FIs must be able to respond quickly,

because needs peak and change rapidly, and much of the learning of what works only happens as we experiment. As such, a journey designer must be powerful, flexible and agile. When sourcing a solution, a good rule of thumb is to find one that allows for quick creation of digital end-to-end experiences from scratch

and

from a template. And, make sure things can be tweaked in real-time because, inevitably,

things come up

.

A solution must be accessible to the business user. Unless FIs have tools to

empower a business user to create his or her own funnels without depending on technical people

, all that potential agility won't be realized.
At Prisma, the ability to design end-to-end customer experiences was already something we believed in and put a lot of focus on in our marketing platform. But I must say due to the pandemic, now this has gained a whole new meaning. What we originally called a "funnel designer" has outgrown its original purpose and right under our noses, it's morphing into something that has a life of its own. But, this deserves a post of its own. Stay tuned or, for a sneak peek, drop us a line.
---
Coming up in part two:
How to strike a balance between solutions that are fast, easy, and complete?

The world is reopening, but there's no turning back on these digital advancements. Here's why this is important.

The one piece of data that determines how a FI responds to this digitalization wave.

The one thing all of our customers are doing, and why it makes so much sense.

How this crisis has helped Prisma stand out from the crowd.
About Gaston Vizziano: As VP of Business Solutions, the crux of my work is to understand how customers are using our product, and to find innovative ways they can leverage the platform to address active or latent needs. To the extent we can work with our customers to solve their business problems, we don't have to push for the adoption of technology, it happens naturally.
Image credit: Prisma Campaigns