Hey, thanks for downloading the guide!
You've just taken the first step to unlocking ROI through digital marketing that focuses on customer retention, playing to your strengths, and adopting an agile mindset.
You can access the guide by clicking here.
A copy has also been sent to your inbox, so you can easily access it later (check your spam or junk mail folder if you don't see it right away).
Here's another content you might be interested in:
The Roadmap to Personalization - A research paper by Ron Shevlin of Cornerstone Advisors.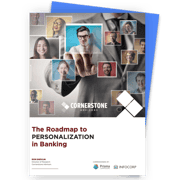 I hope you enjoy it!
---
The all-in-one marketing automation software for banks and credit unions.
Prisma Campaigns leverages your data to send personalized, omnichannel marketing campaigns that boost loyalty and share of wallet.