Thanks to eCommerce giants like Amazon, consumers expect all of their transactions and online interactions to function similarly. Indeed, using marketing personalization, financial institutions can develop targeted marketing campaigns for their members.
But even with the growing adoption of personalization, there are still some misconceptions about the theme. Let's see if you can sleuth out which of these statements are outright personalization lies!
1: Consumers Want to Interact With Their Bank Through Multiple Channels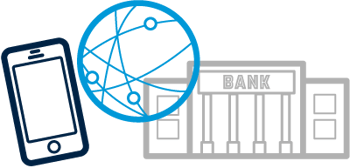 This is true. As consumers in the digital era, we want all aspects of our lives—including banking—to be as convenient as possible. This means making deposits from a mobile app, sending money via text, having a bot answer your questions in the middle of the night, or communicating with a bank teller via chat.
With this in mind, when it comes to your digital strategy, customer experience, and brand presence, omnichannel is a must requirement. Otherwise, your members will receive disjointed messages from multiple channels and platforms, leading to unsatisfactory user experience, not to mention missed cross-selling and up-selling opportunities.
To boot, a study by Kantar found that financial institutions that focus on customer experience (CX) will gain:
a higher recommendation rate
a higher share of deposits, and
a greater likelihood that customers will increase their portfolio of products and services from their bank (share of wallet)
2: 80% of Consumers are More Likely to Do Business with a Company That Offers Personalized Experiences
You'd better believe it! According to research from Epsilon, consumers want personalized experiences from companies, including their financial providers. The study also found that 90% of consumers feel that personalization is "very/somewhat" appealing when making a purchase or deciding whether to do business with a company.
If your bank or credit union is looking to add new members, personalization technology can be key to make it happen.
3: Using Marketing Personalization is a Risk for Banks and Credit Unions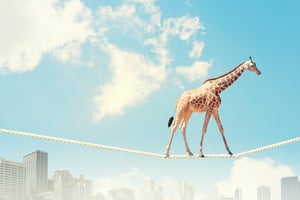 Since marketing personalization systems for the financial industry have to hook up to your internal software, consumer data is at risk.
Right? **Wrong!**
Companies involved in the personalization field are required to adhere to all security restrictions such as the General Data Protection Regulation (GDPR). Additionally, these tools utilize a multitude of robust security enhancements to protect consumer data at all times.
Your credit union can have peace of mind knowing that your members' data is always protected.
4: Marketing Personalization is for Large Institutions. Or for retailers.
Think you need a large team to implement a marketing personalization strategy since that process might require complex steps and a huge budget? Think again.
At Prisma Campaigns, we believe technology is an opportunity for all to level the playing field. We enable mid-sized banks and credit unions to better compete with larger institutions by helping them develop their personalization marketing at scale. We accomplish this by starting where you are and creating specific need-based plans based on your goals and resources.
---
Playing truth or lie may sound silly, but when it comes to marketing and technology, not everything is black or white. And what matters, in the end, is if these truths are true for you!
Having a product designed specifically for financial institutions can make a huge difference in your personalization journey. Prisma Campaigns is at work at small to mid-sized banks and credit unions, including one of nation's top 10 with real results to show for it. Want to know how we can help you?


Image credit: shutterstock.