We recently published Ron Shevlin's latest report, The Roadmap to Personalization in Banking. Ron is the Director of Research at Cornerstone Advisors and is ranked among the top FinTech influencers globally. Inspired by his report, we created a series of four infographics on the topics we liked most.
Here's the second infographic, A New Definition for Personalization.
According to Ron, "to overcome the challenges they face regarding personalization, financial institutions should start by clarifying the definition of what the practice is. We'd like to suggest a new definition. Personalization is:
Having pertinent conversations with customers tailored to each channel and the type of relationship they have with the company.
There are two important components of this definition that distinguish it from many of the other attempts to define the practice: conversation and relationship."
To read more about what he means by conversation and relationship, make sure you download his complete research.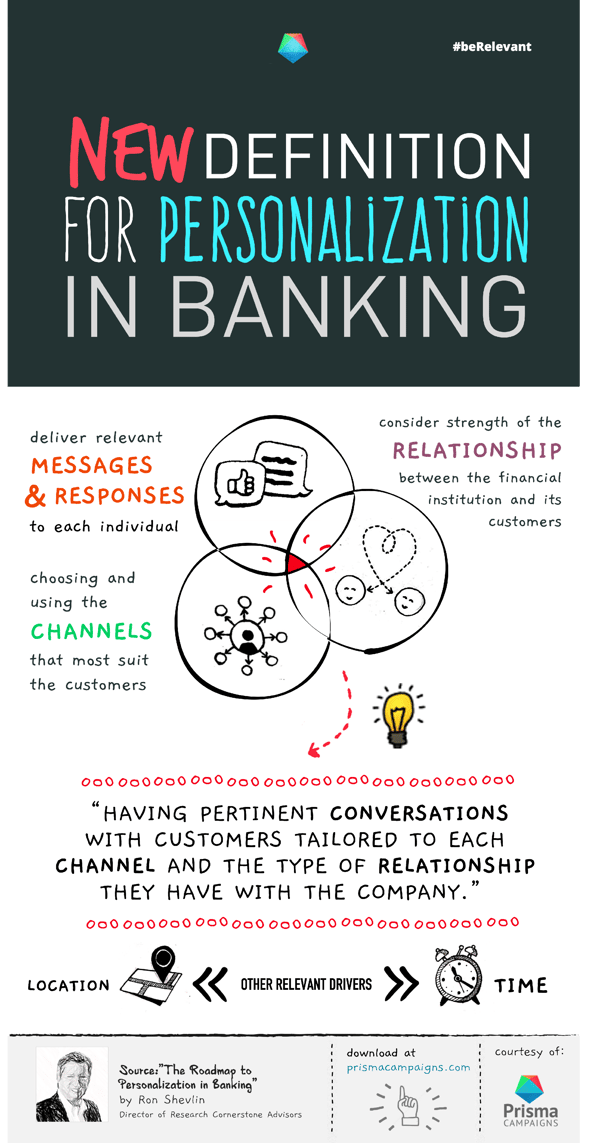 Like it? Then you will love Ron Shevlin's complete report.
⬅️The Three Personalization Dilemmas Infographic (part 1)
➡️ The Five Steps of the Roadmap to Personalization Infographic (part 3)
Image credits: Prisma Campaigns