Four 2021 omnichannel marketing trends for banks and credit unions
Lobby branches might be reopening but digital is here to stay. Banks and credit unions need a strategy where channels complement each other in a consistent, integrated omnichannel experience.
In this ebook you will learn:
the four omnichannel marketing trends you can't afford to ignore in 2021, and how to optimize resources across all channels.
basics of omnichannel marketing - what it is and what it is not, benefits and challenges
real-world examples of how

virtual, in-person, and in-branch services can be combined for the best of both worlds.

a worksheet to start mapping how omnichannel-ready you are today.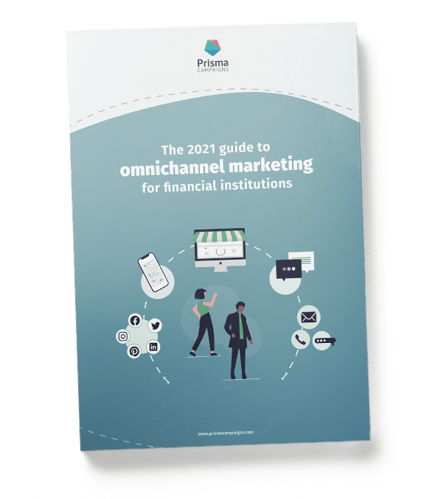 About Prisma Campaigns
Prisma Campaigns is an all-in-one marketing automation software for banks and credit unions. Leverage your data to send personalized, omnichannel marketing campaigns that boost loyalty and share of wallet.