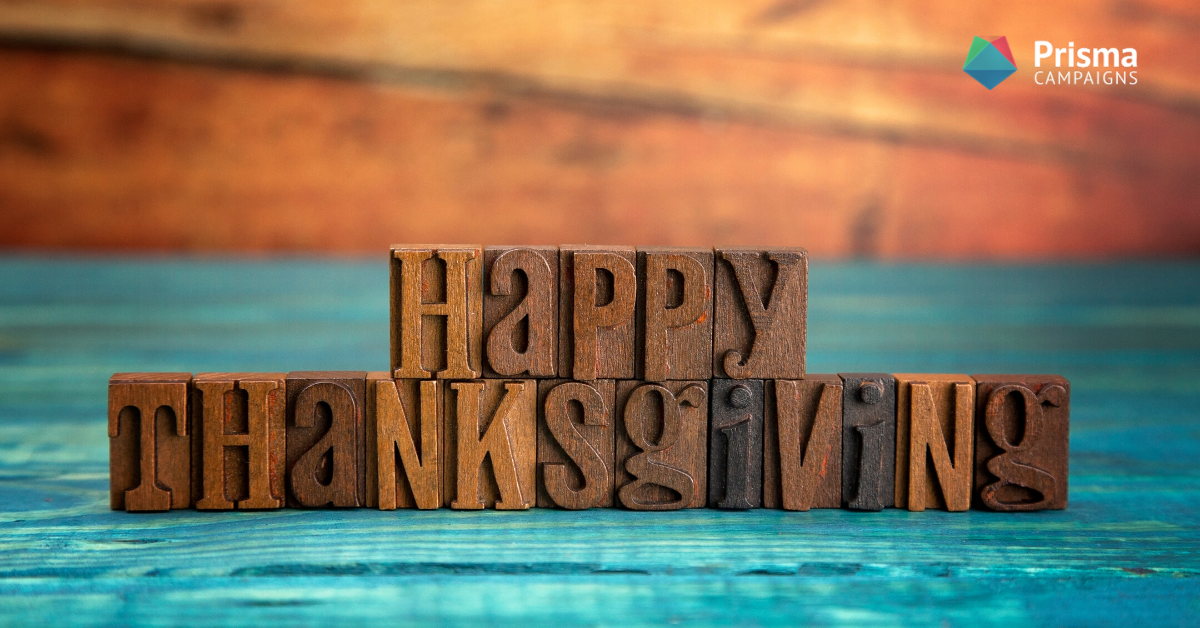 Thanksgiving! Turkey, family, shopping, and of course, giving thanks!

For a young company like Prisma, being grateful is about appreciating what we have achieved so far. It's a chance to renew our commitment to grow and learn with enthusiasm. This kind of enthusiasm:

"Enthusiasm is the yeast that makes your hopes shine to the stars. Enthusiasm is the sparkle in your eyes, the swing in your gait. The grip of your hand, the irresistible surge of will and energy to execute your ideas." Henry Ford

So this week, we are celebrating and giving thanks to our great customers, incredible partnerships, and growing community. We thank you for your trust, for sharing your challenges, for showing us how we could do better and for the opportunity to work together.

For people like us, who are passionate about the power of personalization to create and deliver value to customers, being grateful is something we talk about all the time. Because who appreciates irrelevant, generic messages? How can we deliver personalization, in every conversation, across all channels, so that every customer feels special, and every interaction feels unique? Can we do that at scale? What about orchestrating all the pieces required to run multiple personalized campaigns? Being more agile and testing and learning in real-time?

These are exceptional challenges. Personalization is a journey, and we are thankful for the opportunity to be part of it.